A Professional Mobile systesm Development Company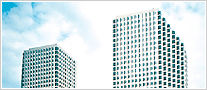 Comany Profile
Gelong Professional Services was founded in 2000 by enterprising young people with a desire to provide complete networked solutions for their web needs. With many successful projects to our credit we continue to grow and provide better services to our clients.
Today we continue to expand our experience and technical expertise in providing the right solution to our customers, with concentrations in the web applications development field.

Today
"Give the customer our best solution" is the focus of our company. Services we provide include:
Mobile and Web Application Development
Custom Enterprise Software Development
Enterprise application outsourcing for development and maintenance
Support/maintenance services for organizations of any size
Offshore/Onshore Consulting Services

Our solutions are successful in countries as far and wide as USA, China, the British Isles, etc. with clients continuously recommending our work.
Many specific types of services can be seen in detail at our services section.